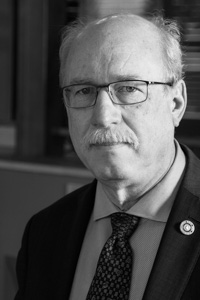 Stan grew up in Winnipeg, Manitoba and currently enjoys reading, golfing, curling, hunting and traveling.
Stan's History:
1969 to 1974 articled with a local CA firm in Winnipeg Manitoba;
Obtained his CA in 1974;
Remained with that firm until 1978, at which time he relocated to Calgary as a manager with a national CA firm;
Remained with that firm until 1985, at which time he commenced his own practice
Sole practitioner from 1985 to 1989
Partner in the firm McArthur Peloski from 1989 until 1994, at which time his partner left public practice and he continued as a sole practitioner
From late 2007 to 2013, as well as carrying on his own practice, he was a partner in the firm Mah and Company, Chartered Accountants.
The practices merged on February 1, 2014 and took the name Horizon Group.